As part of the 20th KAMUNA (Karlsruhe Museum Night), so-called "in-situ performances" took place at three locations in Karlsruhe on August 4, 2018: The project room ßpace, the artist-run space Halo ARS and the pedestrian zone Kaiserstraße were connected to the ZKM via an outgoing audio data stream.
At ßpace, sound artist Lasse-Marc Riek condensed naturalistic field recordings, noise and soundscape recordings into a sonic live collage.The live electronic duo Lintu + Røyk per- formed with modular synthesizers and broadcasted live electronica from Halo ARS in Karlsruhe's Oststadt.
The members of KITeratur presented their participative performance ›SYNONiMUS‹ in the pedestrian zone in the Kaiserstraße, while the No Input Ensemble performed in the subspace under ZKM's blue Cube.
At ZKM, all incoming signals were fanned out in a kaleidoscopic manner and pro- cessed artistically in a multi-room sound installation by Yannick Hofmann, Marco Kempf, Benjamin Miller, Barbara Nerness, Sebastian Schottke and Dan Wilcox in the Cube, in the Cube vestibule and in the underground car park at ZKM.
This audio recording was made in the ZKM Cube, where the KAMUNA visitors could determine the sound mixing of the audio data streams via an interactive interface specially developed for this project and experiment with the sound material using a battery of interconnected sound alienators and effect pedals.
Riek's naturalistic soundscape recordings and field recordings, Lintus + Røyk's syn- thesized electronic sounds, the voices of the participative speech performance of the university group KITeratur as well as the ethereal sound and feedback noises choreographed by the No Input Ensemble condense proportionally into this 60-minute experimental audio piece, whose tonal quality ultimately oscillates between Ambient, Drone and Musique concrète.
To learn more about the event next city sounds: interfaces, click here.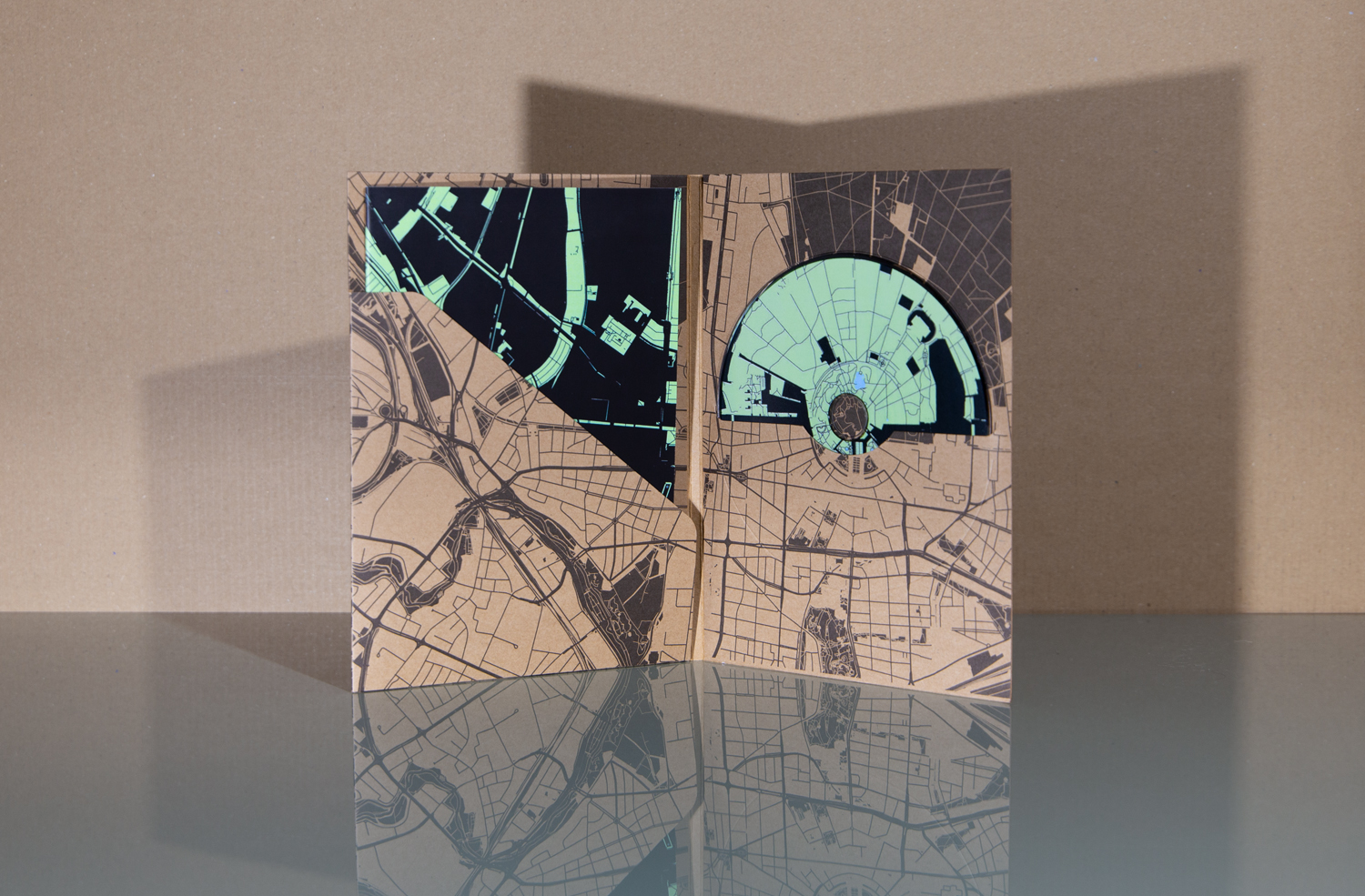 Release date: 15 May 2020
Language: German and English
Description
Audio CD + 14 S. Booklet, 135 x 185 mm Hülle
ISBN
QM6N21993705 ( ISRC )
Production / Corporation / Exhibition
ZKM | Zentrum für Kunst und Medien Karlsruhe, Gruenrekorder
Organization / Institution
ZKM | Hertz-Labor
Team
Concept & artistic direction:
Yannick Hofmann
Mix & Mastering:
Sebastian Schottke
Software development:
Dan Wilcox
Multi-room sound installation at the ZKM:
Marco Kempf (Cube balcony), Benjamin Miller & Barbara Nerness (underground car park at ZKM),
Sebastian Schottke & Dan Wilcox (ZKM Cube)
In-situ performances in Karlsruhe:
KITeratur (Kaiserstraße, Musikhaus Schlaile), Lasse-Marc Riek (ßpace), Lintu + Røyk (Halo ARS),
No Input Ensemble (subspace ZKM)
Sound engineering:
Christian Berkes, Daniel Höpfner, David Luchow, Marcel Mendel
Graphic design:
Eric Jentzsch | dkm-graphik.de
Sponsored by: Label Gruenrekorder